Disclaimer: "This isn't an attack on landlords. This is an attack on the system that got us here."
"The Landlord Tenant Board is shut by Covid. When it opens again, the backlog will be biblical. The tenants will still be there, squatting, in a year. In fact, they can just stop paying rent."
Former Canadian Minister of Finance (May 2020)
"What Happens Now The Landlord and Tenant Is Open? Will I Be Instantly Kicked Out Of My Home" (NO! DON'T WORRY!)
WHY TENANTS NOTHING TO FEAR! — How To Avoid Getting Evicted Now The Landlord Tenant Board Has Reopened?
My last post was a huge hit and so controversial! Telling the truth makes the bad landlords to cry. After all they just expect rent as a god given right.
The bad landlords attacks on me are very interesting. They are trying to bully me from educating tenants (and good landlords who can learn a lot too.)
This shows why it's time to license landlords and demand proof of a bachelor degree and a criminal check as well as showing the deed and mortgage documentation. 
This is the real path for success for Tenants, not rent strikes.
I am just informing tenants of strategies that can be used in these super challenging times.
These landlords don't want this published, they are afraid of the real laws. I guess they are real estate agents trying to shill "make money with rental properties."
Just like a good prosecutor or defense attorney will not break the law, but figure out a way to use it, my post was not intended to do anything but protect tenants and keep people from becoming homeless through no fault of their own.
Rent Strikes Are Not A Good Option For 'Small" Tenants
Many tenants in larger buildings are conducting "rent strikes." That's one choice for tenants, but in larger buildings tenants have strength in numbers.
It's a lot easier when you have hundreds of other tenants supporting you.
It an be very different when you are alone, with loved ones, and dealing with a vicious landlord all by yourself.
You worry about your landlord and her thugs storming in while your baby is sleeping.
Or breaking down your door and assaulting you or one of your family members.
Or taking off our doors and windows leaving your babies to the harsh winds that are now here.
And some tenants worry even worry their landlords might go even further like a landlord who threatened to KILL his tenant and SELL his baby on the black market if rent wasn't paid!
…It's so scary I don't even want to write about it, but some landlords are making threats (which need to be reported to law enforcement, call 911).
Landlords Are Excited And Think Mass Evictions Are Coming Soon – But This Won't Happen If You Position Yourself Appropriately
From social media it's clear many landlords want money and even more want some type of revenge against hard working tenants just trying to survive during this deadly pandemic. This is shocking and frightening.
Let's Do A Deep Dive To Help Tenants (Tenants Must Learn)
First, remember it was conservative Premier Doug Ford who said tenants don't have to pay the rent and will not be evicted. This was shocking to everyone including tenants. If landlords are angry about this they should be contacting Ford (who ignores most of them).
Ford said what he said and tenants followed what the leader of our province said to do.
What This Means For Tenants
It means make sure you print out the links I sent and show it at your LTB Hearing.
You have to be forceful and take control at the Landlord and Tenant Board because it's even more amateurish than before. All the high quality people left!
Since Ford won all the smart and professional adjudicators resigned in disgust of how things were being handled.
At least McGuinty rightfully got rid of under-educated adjudicators who were just political appointments and didn't even have law degrees or paralegal training.
So now you have mediocre leadership and new adjudicators are mostly part time and paid peanuts just desperate to avoid working at Walmart so they don't really care.
1. Tenants Need To Control The Narrative At The LTB
Landlords and their high priced legal reps will try to frame this as "you didn't pay rent, you are evil and get out!"
This is very easy to counter and will back-fire on the landlords acting so savagely…but you need to be aggressive and control the narrative.
You Are the Victim, Not The Landlord: "I was  just listening to Premier Ford and Trying To Survive!"
By not paying rent (or paying a little bit) you were following the advice of the Premier and the Housing Minister.
You did nothing wrong…You listened to the Premier and Housing Minister… You paid what you could…or didn't pay because you couldn't.
Madam Chair: "It wasn't my intention not to pay rent for the year, it was due to needing to survive!"
Do this and you are already winning at your LTB Hearing.
Here are links to the Premier and Housing Minister saying you won't be evicted for paying rent.
https://www.cp24.com/news/tenants-who-can-t-afford-rent-due-to-covid-19-won-t-be-evicted-ford-says-1.4861760
https://globalnews.ca/news/6764049/renters-not-evicted-ontario-coronavirus/
PRINT BOTH OUT AND MAKE THEM A KEY PART OF YOUR CASE.
It's not your landlord vs. you, it's your landlord vs. you, Premier Ford, and the Minister of Housing! Guess who will win?
2. The Landlord and Tenant Board is a "Social Justice Tribunal" not normal court.
This means the LTB takes the concerns of tenants seriously. It's not just "black or white". It's a "social justice tribunal" that cares about your human rights.
What This Means For Tenants
It means the LTB will have to seriously consider the situation you faced when you didn't pay rent. Landlords often think "you didn't pay, you get the hell out!"
That's not the way the LTB (a social justice tribunal) works. Tenants can explain our situations and why we had to do what we had to do.
Housing is a human right and if you need money to survive and can't cover rent the LTB will be understanding and it's okay.
Fortunately, thanks to McGuinty and Wynne Ontario isn't the "Alabama" or "Mississippi" no justice states so many landlords crave it to be. Make sure to have your "story" of "hardship" and you won't be evicted.
3. The LTB Will Be Clogged And Landlords Won't Get A Hearing For Months
Due to mismanagement even before the pandemic it was taking landlords 6-8 months to get a hearing date. Now it's going to be even more swamped.
Remember all the cases set for March – July were postponed and these cases filed before the March shut-down will be at the front of the line.
Even investment guru Garth Turner (former Canada Minister of Finance) has said:
The Landlord Tenant Board is shut by Covid. When it opens again, the backlog will be biblical. The tenants will still be there, squatting, in a year. In fact, they can just stop paying rent.
What This Means For Tenants
It means even though you may receive an N4 it is just a piece of paper and nothing more! The N4 Means Nothing!
Your landlord will have to file to get a Hearing at the LTB and it won't happen for months, perhaps years!
Smart landlords will try to work with you and work out a win-win situation because the reality is landlords are powerless and have to wait for the LTB to open and for their Hearing to be scheduled.
If you have a great small landlord let them know you can avoid the LTB and work something out together. But landlords will need to obey your payment plan or reduced rent. If not, let them take you to the LTB where they will lose.
LET'S DO IT! – Work Now To Create Your Case To Win At the Landlord and Tenant Board
Let's focus on what you need to do.
—Control The Narrative From The Start
Firstly, control the narrative that Premier Ford and the Housing Minister told you that you don't have to pay rent and won't be evicted and you needed to focus on food and survival.
—Document your situation
Document, document, document! Show your costs, keep copies (and take pic of) all your receipts for food. Show your total bills.
When the adjudicator asks you why you didn't pay rent (or full rent):
-Have your employment situation laid out. Did you lose hours, laid off, etc.
-Did you have to rely on CERB which could have ended at any time so you needed to save for food?
-Show your grocery bills (copies will be helpful).
-Show receipts for other costs? Do you have kids who need diapers, pablum, some toys? Show one receipt is enough because of course these costs are regular and add up.
-Did you have sick relative you needed to help? Show gas receipts, other costs.
-Do you have kids? Bring them to the LTB Hearing! Explain how you had to pay for their food and as a good parent you bought some toys, etc.
—Show You Tried to Pay (And If You Paid Some Rent It Will Be Even Easier To Win)
If you can show you tried to pay even $100 it will work in your favour. Make sure you have witnesses and people who will sign affidavits for you.
KEY POINT – No adjudicator will ever evict you if you tried to pay (and can prove it) or couldn't pay (and can explain why)  They won't evict you!
They will give you a long term payment plan. If they evict you they will be fired under these circumstances. You file for a review and go to the media!
If they evicted you there are ways to make sure they lose their job (their 2 year contract won't be renewed).
In this crappy economy these people want to keep their cushy jobs. You only need to give them the ammo to help them help you.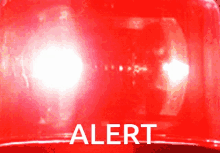 KEY POINT – Landlords who didn't offer you a fair payment plan will go down hard and lose at the Hearing. Bill 184 made this a new rule:
Because the new laws will PUNISH landlords who didn't try to create a payment plan with you!!!
So landlords are already getting ready to just "lie" they offered you one. Make sure you are ready to challenge them on their lies.
Let's Review Things.
-Your Eviction Hearing Will Take Months or Years To Get. Think July 2021 For Your Hearing
-When You Go To Your Hearing You Will Not Evicted If You Plan
1. At your LTB Hearing many tenants will have their owed rent 'forgiven'.
2. At the very worst you will be put on a payment plan where you start paying rent + $50 until 2021 or beyond..
Bad Landlords Trying To Make A Buck Are Pathetic!
We Need To License Small Landlords
Not all landlords are bad. It is usually the uneducated mortgage frauds who are. So let's license landlords and demand a valid Bachelor Degree and an annual test and maintenance inspection to be able to own an rental.
This will eliminate many of the worst rural rump landlords and allow good landlords to thrive.
Tenants Should Co-Operate With Their Landlord If Possible
Of course, if you have a nice granny landlord try your best to help them out. But if you have a corporate landlord or a snotty rich landlord who is living in Bahamas and cheating his wife there is no need to have any mercy.
Because bad landlords don't care if you live or die.
Tenants Prepare Now To Win When The LTB Opens
If you prepare you will win. Easily. It's a cakewalk!
Landlords are hoping you are not informed of your rights, not informed of the realities of the situation, and not informed that you can protect yourself and your loved ones and WIN!
No wonder by past post got so much attention.  And all I did was explain how the system works.
But remember if you have a small grandma landlord who you like, educate them and work something out and co-operate together.
But Never Forget – YOU WON'T BE EVICTED!
If you plan and play it right:
1. The LTB will deny the eviction and effectively eliminate your arrears – but would still likely make sure you started paying the rent again. 
If your landlord did not offer you a payment plan they will be punished!
2. In most cases the LTB will make an Order to re-pay with an enforceable payment plan under section 78 of the Act.  In laypeople's terms it means you need to make a small payment and can't miss it. But you will not be evicted.
3. You can always just leave. Your landlord will then have to find you, serve you and sue you in small claims court. It's a very difficult process and small claims court justices are on the Tenants side.
4. If you ever get a judgement against you just declare bankruptcy and the debt will never be collected from you.
Declaring bankruptcy is an important potential strategy so you don't have to pay what you legally owe someone. Even President Trump in the USA declared bankruptcy 5 times! It's a weapon tenants can use!
FREE LEGAL AID!
Tenants can get free legal help. So before your hearing make sure you contact a legal aid clinic to help you prepare. And when you are at your hearing make sure you get the free legal aid lawyer or paralegal who helps tenants to speak on your behalf in front of the adjudicator!